Charcoal Grills Are Made for Calgary Barbecues
Take your grilling skills to the next level and impress your friends and family with amazing meals with grills that best preserve flavour. Charcoal provides a unique flavour you can't get from gas, electric or pellet grills. Many people enjoy the challenge and pure taste of charcoal grilling. Check out Paradise Bay's best-selling charcoal grills in Calgary. We're ready to show you our best charcoal-fuelled selection. Visit our showroom floor and ask if charcoal is right for your outdoor kitchen.
Choosing Charcoal Grills First
Our helpful sales staff insist that convenience is one key reason to choose a charcoal BBQ grill. Gas grills require a hose and propane tank, while electric grills need to be plugged in. Charcoal is the way to go if you're looking for a grill that you can take camping or to the beach.
A Clean Burn for Health
Charcoal made especially for top-of-the-line grills is quality material, sold because it burns cleaner for longer. Our selection of charcoal burns better.
Neat & Tidy Ashes
Charcoal burns nicely and evenly with minimal waste and byproducts. You can clean much less ash than cooking over a wood firepit.
Even Cooking Across the Grill
Even cooking is one thing all charcoal excels at, as you get steady temperatures across the grill. No more overcooked pieces.
Classic Appeal
Charcoal has that classic appeal that generations of pitmasters have chosen for its many benefits. Kick back and enjoy a vintage barbecue with friends and family.
Charcoal Grill Maintenance Is Easy
Charcoal grills provide an amazing taste with satisfying cleaning routines. You can clean your grill and grates after cooking, scraping off any food stuck with ease. The best models offer simple and satisfying features that let you empty ashes from the firebox after each use - so your grill stands the test of time.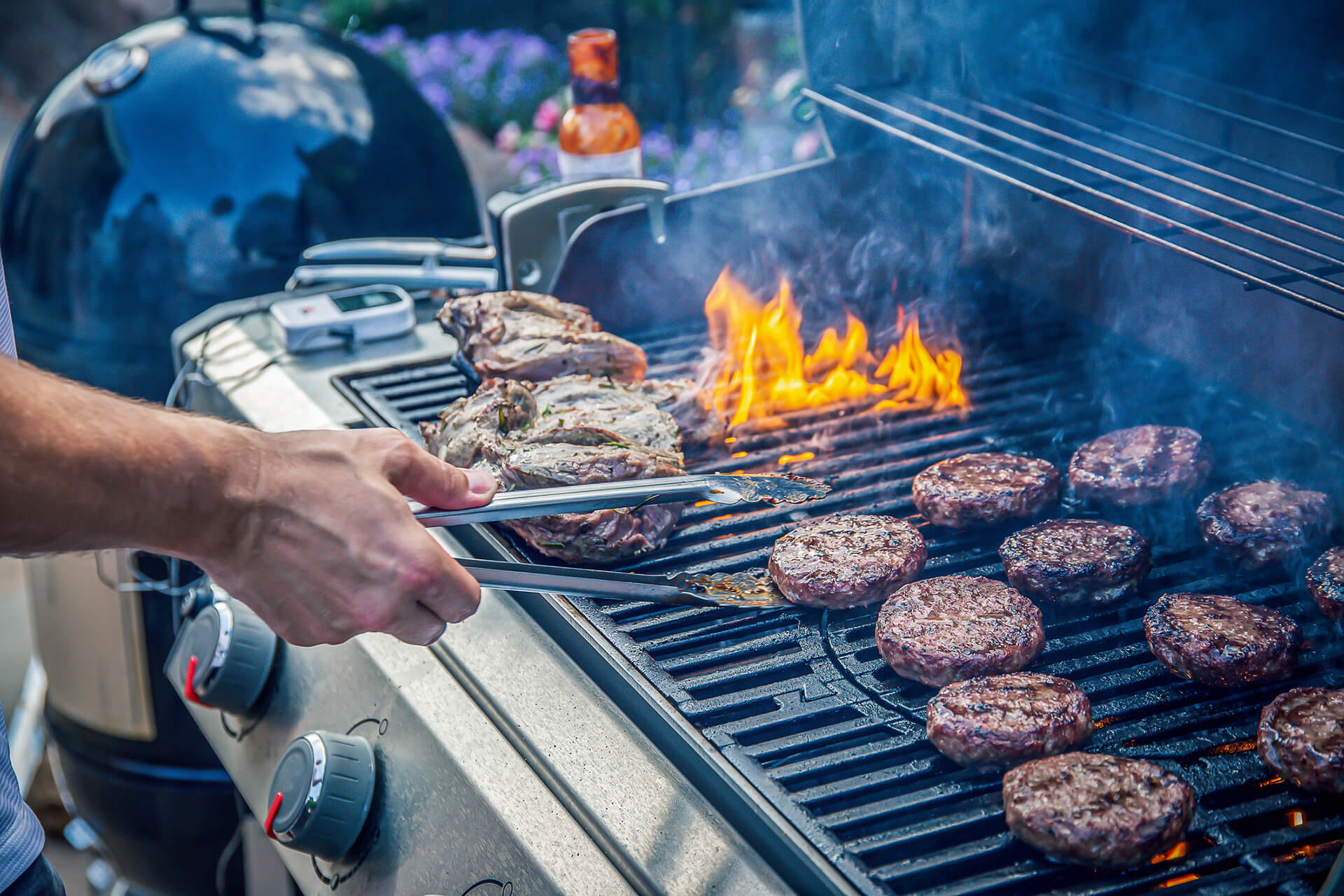 Our Charcoal Grill Selection
Our charcoal grills come in stationary and portable models so that you can leverage charcoal's many benefits on the road or at home. At Paradise Bay, we know charcoal grilling is an experience in itself. That's why we provide only high-quality charcoal grills for you to choose from, so we can easily help you find the right one for your unique grilling experience. Learn more about our charcoal grills selection by calling our knowledgeable staff or visiting us in our vast showroom to see for yourself. We guarantee you will find the charcoal grill you're looking for here!
What's New in Charcoal Grilling?
If you love charcoal grilling, there's good news - there are always innovations and products from trusted manufacturers to keep things interesting. Ask our salespeople about the latest enhancements in the world of charcoal grilling. Some of our favourite features include squeeze bottle lighter fluids making it easier to get your grill started without creating a mess. For those interested in healthy grilling, lots are hitting the shelves. Grill baskets are now used for cooking smaller items like vegetables without losing them through the grate. As for fuel, you can now find special briquettes made from natural materials like coconut shells or fruit wood, which create unique flavour profiles when used for grilling.
FAQ
Is it Unhealthy to Grill with Charcoal?
It can be, but it's vital to choose the right charcoal. Briquettes made with bituminous coal or anthracite are safe since they do not release harmful chemicals when burned.
Why Do People Use Charcoal Grills?
Many barbecue pitmasters prefer charcoal for its key benefits, like tasty, smoky flavour in grilled food, long and even burn time, and that classic appeal only charcoal has.
Can I Use Wood in a Charcoal Grill?
A charcoal grill provides the benefit of versatility since you can burn anything in a charcoal grill's firebox. But, it's recommended that you burn only the approved charcoal that manufacturers design for these grills. Burning any old wood could contain harmful chemicals into your food when combusted.
What Burns Hotter: Charcoal or Wood?
Charcoal burns hotter and much longer than wood, but it also takes longer to get going. Still, there are many advantages to cooking with charcoal, and it's well worth the wait!
Are Briquettes Better than Lump Charcoal?
Briquettes may be the way to go if you prefer a more consistent cook. Briquettes are made of compressed charcoal and tend to light easier and burn hotter and more evenly than lump charcoal. However, some prefer the taste of food cooked over lump charcoal, as it imparts a subtle smoky flavour.