Choice Selections for Calgary Hot Tubs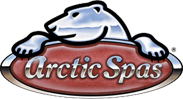 Control your back pain and stress level. Sleep better. Connect with your family and friends.
Shop Arctic Spas Now
Visit Our Hot Tubs Stores in Calgary & Sink Into Luxury
Soak in the many benefits provided by a hot tub that suits your lifestyle and budget. With a hot tub in Calgary delivered by Paradise Bay, the hydrotherapy benefits of a spa can contribute to arthritic relief, improved sleep, stress reduction, and massage therapy. Peruse top brands and a showroom big enough to house the entire outdoor living movement. Whether you are looking to purchase a hot tub for its therapeutic value, to entertain, or to just relax in, Paradise Bay carries fantastic hot tub models as well as hot tub parts and accessories to suit your needs. From supplies and units to chemicals - our hot tub stores have it all. Browse online or visit our massive showroom today!
Arctic Spa - Calgary's Favourite Hot Tub
As one of over 300 dealers of Arctic Spa brand hot tubs, we know quality and how to get you the kind of hot tub experience you deserve. Arctic Spa is Canadian-made, just like you, and we're here to be your guide through the selection process. Choose from dozens of sleek models and find one with the features and grooves fitted to you and your fellow bathers – literally.