Hook Your Gas BBQ Up for Easy Fuel Replacement
With the right barbecue, you can cross an item off BBQ restocking lists and enjoy a relaxing weekend BBQ with friends and family. Visit Paradise Bay for Gas BBQ and gain ease of replacement without stocking up on bags of solid fuels. Easily swap out your old propane canister for a new one available anywhere. You'll love how easy this BBQ grill stays fueled. Hook your gas line up to the main supply, and never worry about running out of propane or natural gas. If you're looking for the most popular type of barbecue, we've got the right one just for you.
Gas Models Are Designed for Convenience & Wide Availability
With propane models, you can rely on the convenience of canister replacement and the portability you enjoy with other gas grills. If you're setting up a cookout in your newly built gazebo, propane grills offer both portability and reduced fire hazards.
Propane Gas Valves & Ignition Assemblies
Rely on portability and ease of replacement. Many of our models come with standard propane hookups, with valves that will fit on standard propane canisters.
Natural Gas Valves & Ignition Assemblies
Opt for an unlimited fuel source that you can set and forget. Never bother with fuel replacement again, as you make your barbecue a permanent cooking fixture for your home.
Get Your Reliable Gas Grill Today
Gas-fuelled models bridge the gap for customers in remote areas where wood or charcoal pickup and delivery aren't feasible. Gas grills put out a ton of heat with very high fuel efficiency. They're hot in minutes and can quickly cook so you can get on with entertaining your guests.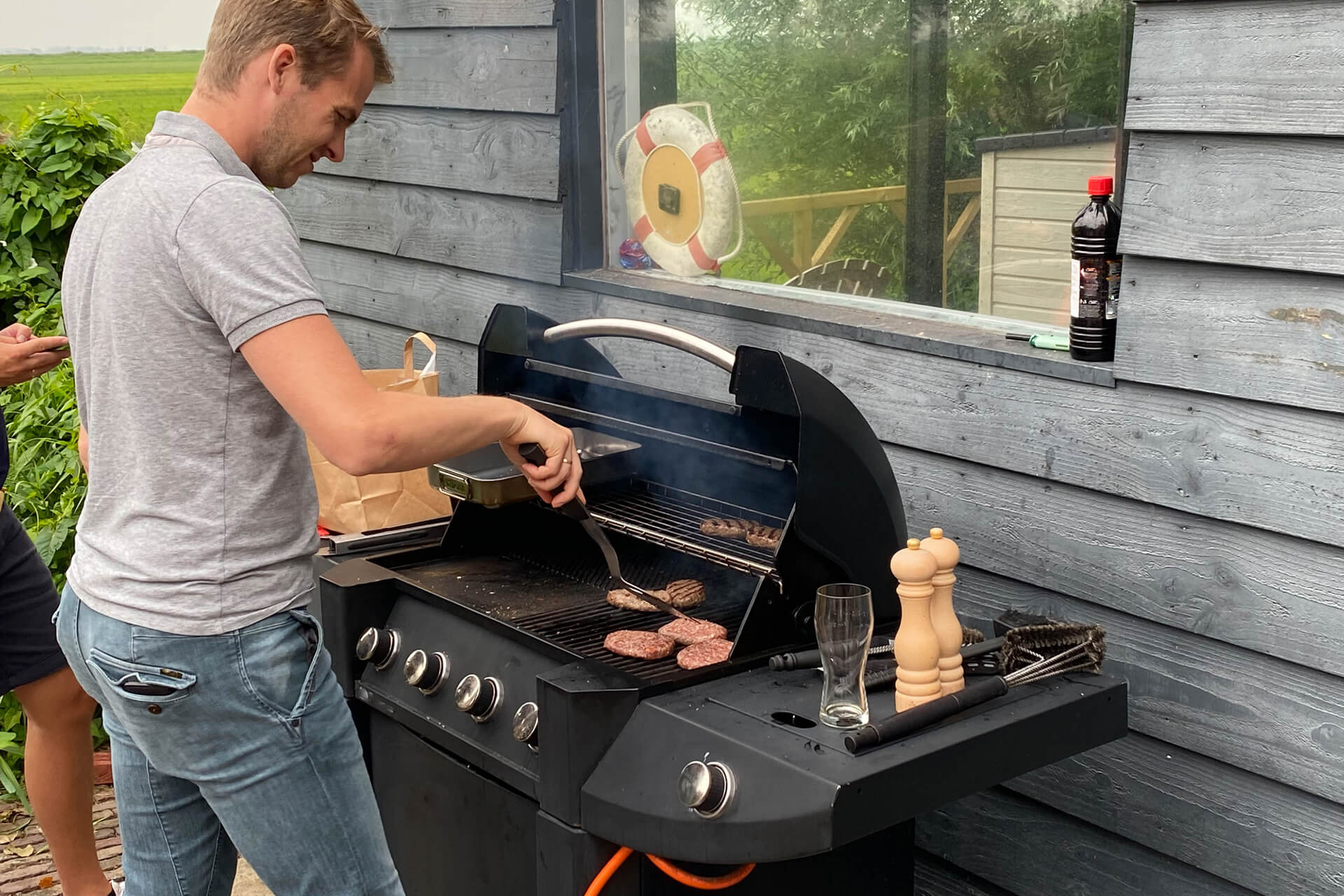 ---
Our Natural Gas BBQs Promise Efficiency & Serious Heat
Impress your friends and family with your amazing culinary skills without worrying about your barbecue's fuel levels. Enjoy a delicious, home-cooked meal outdoors on a beautiful day, and never worry about forgetting to stock up on fuel again. Natural gas grills might be the best for you if your outdoor living space is on a patio you love. You might lose some portability with a natural gas hookup, but you gain tremendous efficiency, ample heat, and no more fuel replacement. These BBQs will heat up quickly, so you can start cooking immediately.
FAQ
Do Gas Grills Need Lava Rocks?
Lava rocks are not necessary for gas grills. They can add flavour to food by creating a direct heat source and helping to circulate the heat. If you do not have lava rocks, you can use another type of heat deflectors, such as a metal pan or bricks.
How Long Should Gas Grills Last?
The lifespan of a gas grill depends on various factors, including the quality of the grill, how often it's used, and how well it's maintained. However, most gas grills should last 5-7 years. You can make yours last over a decade with proper care of a top grill from Paradise Bay.
Is a Propane BBQ the Same as a Gas BBQ?
There are several gas grill types, but they all use one of two types of fuel: propane or natural gas. A propane BBQ is the same as a gas grill, except that it uses propane as its fuel source. Natural gas grills get their fuel from pipes that run into your house, while propane grills must be refilled with propane tanks.