BBQ season is here! The best summertime memories are from friends and family gathering for delicious grilled food over a barbeque. Ensure your BBQ party is memorable by finding a BBQ store in Calgary that provides only the very best barbeque grills of 2022. See what they are below, so you can enhance your grilling game by achieving the maximum flavour that will have everyone begging for seconds!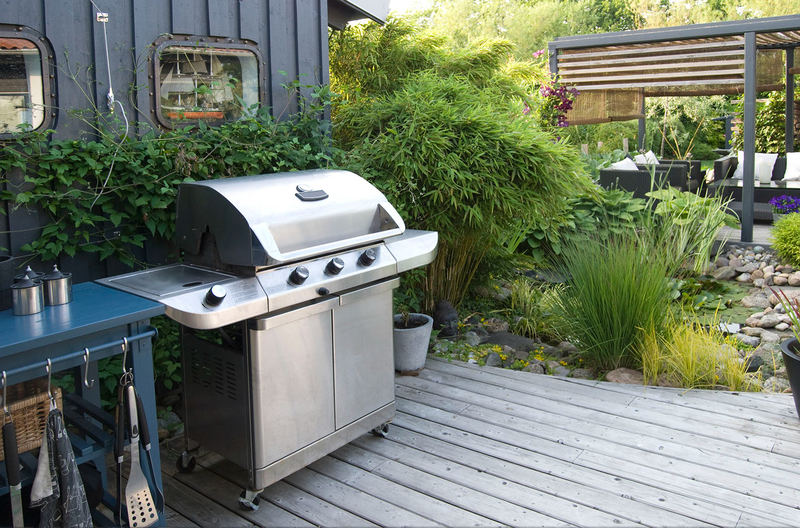 Best Gas Grill - Jackson Grill Lux 500
Is it taking too long to cook your steaks? If so, this gas grill can cut time for you! The Jackson Grill Lux 500 includes cutting-edge infrared technology that can reach high temperatures quickly, leading to faster cooking times. It brings versatility when barbequing, unlike any grill you have ever used, by making it easier to accommodate varying food sizes. A special feature of this grill is its 60,000 BTU to effectively provide cooking power to three stainless steel main burners and even for one infrared rear rotisserie burner. With its ability to retain heat, you can ensure an effective sear on both sides of your meat since it allows heat to get to the core of it.
Best Pellet Grill - GMG Ledge
Quality barbeque cooking means having a grill that's smart and strong. What kind of barbeque grill exemplifies that? It's the GMG Ledge. Instead of being constantly stationed at your grill, the tech in the GMG Ledge makes it easier to control and monitor your grill wherever you are. This pellet grill accomplishes this with its GMG Smart Control app, where you can adjust smoke and grill temperatures to your liking. For whatever you choose to cook, you can ensure consistency by being able to monitor multiple food temperatures with dual meat probes. So, you can rest assured that if you're cooking a dozen ribs or bigger meat, they will both taste delicious!
Best Charcoal Grill - Primo Oval XL 400
A common sight at a barbeque is everyone waiting in line for a piece of food from the grill. Having to cook for several people with a small surface can get rather overwhelming for the person grilling everything. Thankfully, the Primo Oval XL 400 can provide enough space to grill up 15-25 steaks at once! This ceramic grill features a 680 square inches cooking surface and promises even heating for anything you grill up. Proper barbeque cooking like this makes it so that whatever food you put on the grill has an unbeatable taste like no other!
Best Portable Grill - GMG Trek
Summer is the best time to go camping. Do you know the best way to cook food while camping? By barbequing, of course! However, not everyone can lug a big grill when packing everything for a trip. Thankfully, the GMG Trek can make it possible. Aptly named, this is the ultimate portable grill for trekking to the great outdoors and beyond. Like the GMG Ledge, the GMG Trek is equipped with tech that makes grilling on the go easier with the GMG Smart Control app. You can effectively control and monitor the temperature of your rack of ribs or batches of burgers from anywhere. You can't go wrong with this grill as it packs so much power to grill plenty of food no matter where you are. So, ensure you get a good barbeque going on your camping trip with this portable grill!
Get a piece of paradise at Paradise Bay! We have been the original store for high-quality hot tubs in Calgary since 1992. Our commitment to value and years of exceptional service led us to become the leading distributors of Arctic Spa's hot tub lines. Beyond specializing in outdoor hot tubs and accessories, our family-owned business expanded to providing various home leisure and outdoor lifestyle products such as BBQs, fire tables, patio furniture, pool tables, and much more! Call us at (403) 640-4011 to hear from our knowledgeable staff. Better yet, visit us at our vast showroom and see our high-end products yourself - we would love to help!