Winter is here! With the colder conditions, everyone naturally gravitates toward ways to stay warm. For those with hot tubs in Calgary, it means an enjoyable soak in soothing, warm water. Despite the stark contrast of the season's chilly, crisp air, many have found it's worth dipping into a hot tub - even after stepping out. Why is that? It all stems from the various benefits that they can provide. Understand what they are and start reaping the benefits today!
Getting the Most From Hot Tubs in Calgary This Winter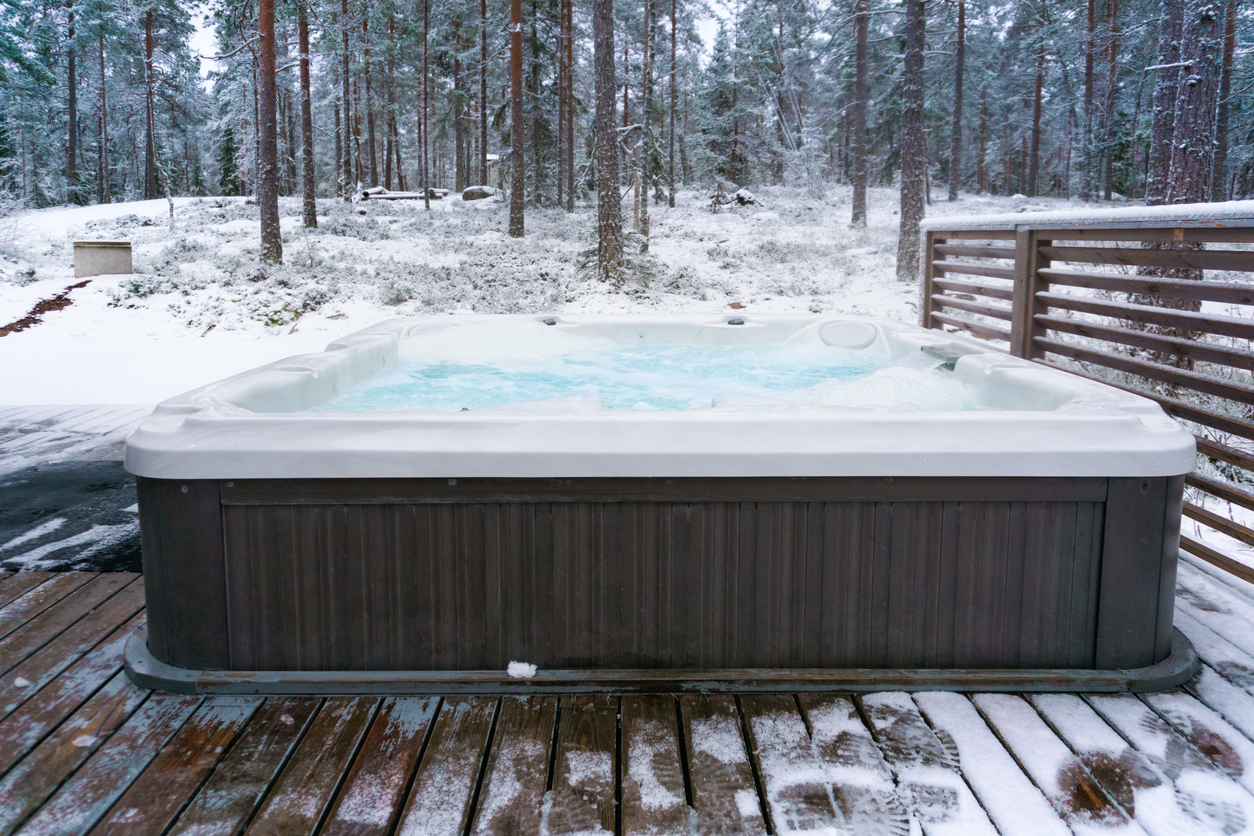 Boosts Your Immunity
Winter generally signals the beginning of cold and flu season. During this time, everyone is doing their best to avoid getting sick. In which case, what other ways can you keep germs at bay and stay healthy?
One such way is by taking regular dips in your hot tub!
However, you might ask yourself, "How can a hot tub help you remain healthy?"
The answer lies in how a hot tub's warm water helps elevate white blood cell production. These cells are part of your immunity system that protects your body from viruses and infection, which they do so by circulating through your bloodstream and tissues to respond to them accordingly.
A hot tub's heated water improves circulation and makes it easier for these cells to target harmful germs. In turn, it helps to decrease your chances of getting sick this winter. However, if you end up sick, a good soak will also help clear your sinuses if you inhale the steam from your hot tub.
Great For Exercising
Many find it difficult to keep on exercising during the winter. All too common, people find themselves becoming less active each day. However, a hot tub can help you keep fit during these long, colder months.
You can find big enough hot tubs in Calgary with the right features to provide good water resistance for low-impact workouts (e.g. water aerobics and callisthenics). Alternatively, you can do a few basic cardio exercises - like kicking your feet or treading water.
Other exercises you can incorporate into your winter workout can include:
Abdominal holds
Arm crossovers
Bicycle kicks
Leg extensions
Reverse crunches
Shoulder rolls
Torso rotations
Provides Pain Relief
Do you ever notice how your joints feel sore during the winter? It's not your imagination! The colder weather causes muscles to stiffen up and joint cartilage nutrition to decrease. Not only are your muscles prone to becoming sore during this time, but it worsens from strenuous winter activities ranging from shovelling snow to playing hockey. Furthermore, winter is when more injuries can occur from slipping on ice. A dip into a hot tub can help soothe regular soreness from the day to work to diminish painful inflammation from any injuries by providing necessary blood flow.
Perfect Way to De-Stress
The stillness of winter can give a sense of peacefulness. However, it's also the time of the year when everyone is getting ready for the holidays. For the most part, the holidays are meant to be relaxing. But, the time leading up to it is more hectic. In turn, it can cause a buildup of stress, having to plan and juggle other responsibilities like work. The best way to ease some of those worries is by soaking in a hot tub. It will feel like a nice, warm embrace that will help you to decompress. Plus, it's a great way to unwind in your own way (e.g. reading a book).
Get a piece of paradise at Paradise Bay! We have been the original store for high-quality hot tubs in Calgary since 1992. Our commitment to value and years of exceptional service led us to become the leading distributors of Arctic Spa's hot tub lines. Beyond specializing in outdoor hot tubs and accessories, our family-owned business expanded to providing various home leisure and outdoor lifestyle products such as BBQs, fire tables, patio furniture, pool tables, and much more! Call us at (403) 640-4011 to hear from our knowledgeable staff. Better yet, visit us at our vast showroom and see our high-end products yourself - we would love to help!