During colder months, everyone gravitates toward warmth and comfort. A good soak for hot tub owners achieves just that. However, anyone with plug-in outdoor hot tubs in Calgary wonders if that's possible. If you want to be safe about hot tub care, check whether you can get winter usage out of plug-in hot tubs in Calgary here.
Winter Usage of Plug-In Outdoor Hot Tubs in Calgary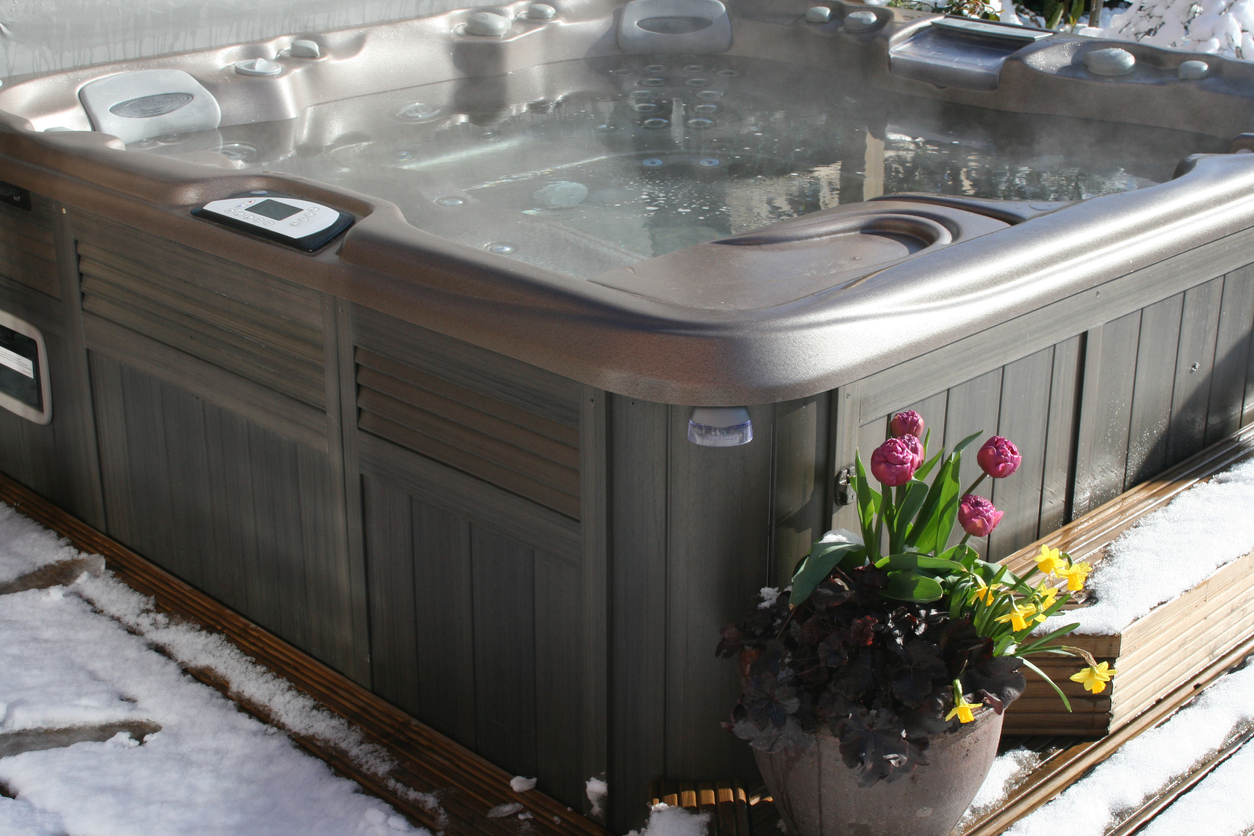 What Are Plug-In Hot Tubs?
A plug-in hot tub practically explains itself from its namesake - it's a hot tub plugged into an electrical outlet. Powered by electricity, it effectively eliminates the need for a gas-powered heating system. It's why outdoor hot tubs in Calgary are ideal for most folks since it's easier to install and require less maintenance than gas-powered ones.
There are two notable types of plug-in hot tubs in Calgary, which are the following:
Plug-and-play hot tubs: These popular hot tubs come pre-plumbed and pre-wired, so all you have to do is plug it into an outlet and fill it with water. It's the perfect option for those who want to avoid bothering with the installation process.
Portable hot tubs: The defining characteristics of these hot tubs are how they're made of plastic or other lightweight materials. Easy to set up, move, and quite affordable - you can use it for various purposes.
Benefits of Plug-In Hot Tubs
Plug-in hot tubs offer a variety of benefits over traditional gas-powered hot tubs. These hot tubs are popular for these core reasons:
Easy installation & maintenance
Able to use in various settings
Are more affordable
However, there are more additional benefits you can reap from them. For instance, these hot tubs can be energy efficient since it uses electricity to heat the water, rather than burning gas or propane. As a result, you can save money on your energy bills.
Additionally, it's a safe hot tub option since it's not connected to any gas lines, eliminating the risk of gas leaks. However, you might wonder if there are electrical safety concerns with these types of hot tubs. These hot tubs address those valid concerns through built-in safety features such as GFCI protection and surge protection, which protect against electrical shocks.
With these benefits, you can see the appeal behind them. However, it begs the question if you can even reap the benefits during the winter.
Is it Safe to Use Plug-In Hot Tubs in Winter?
Yes, you can safely use plug-in hot tubs in winter. To do so, you will need to take some precautions. You need to ensure that the outlet you are plugging the hot tub into is rated for the wattage of the hot tub. Furthermore, you should also make sure to insulate the hot tub properly. How exactly should you do that? You can do so by covering the hot tub with an insulated cover and ensuring that the cover is securely fastened. You should also make sure that the water temperature is not too hot. If the temperature is too high, it can cause the water to freeze and damage the hot tub.
Get a piece of paradise at Paradise Bay! We have been the original store for high-quality hot tubs in Calgary since 1992. Our commitment to value and years of exceptional service led us to become the leading distributors of Arctic Spa's hot tub lines. Beyond specializing in outdoor hot tubs and accessories, our family-owned business expanded to providing various home leisure and outdoor lifestyle products such as BBQs, fire tables, patio furniture, pool tables, and much more! Call us at (403) 640-4011 to hear from our knowledgeable staff. Better yet, visit us at our vast showroom and see our high-end products yourself - we would love to help!